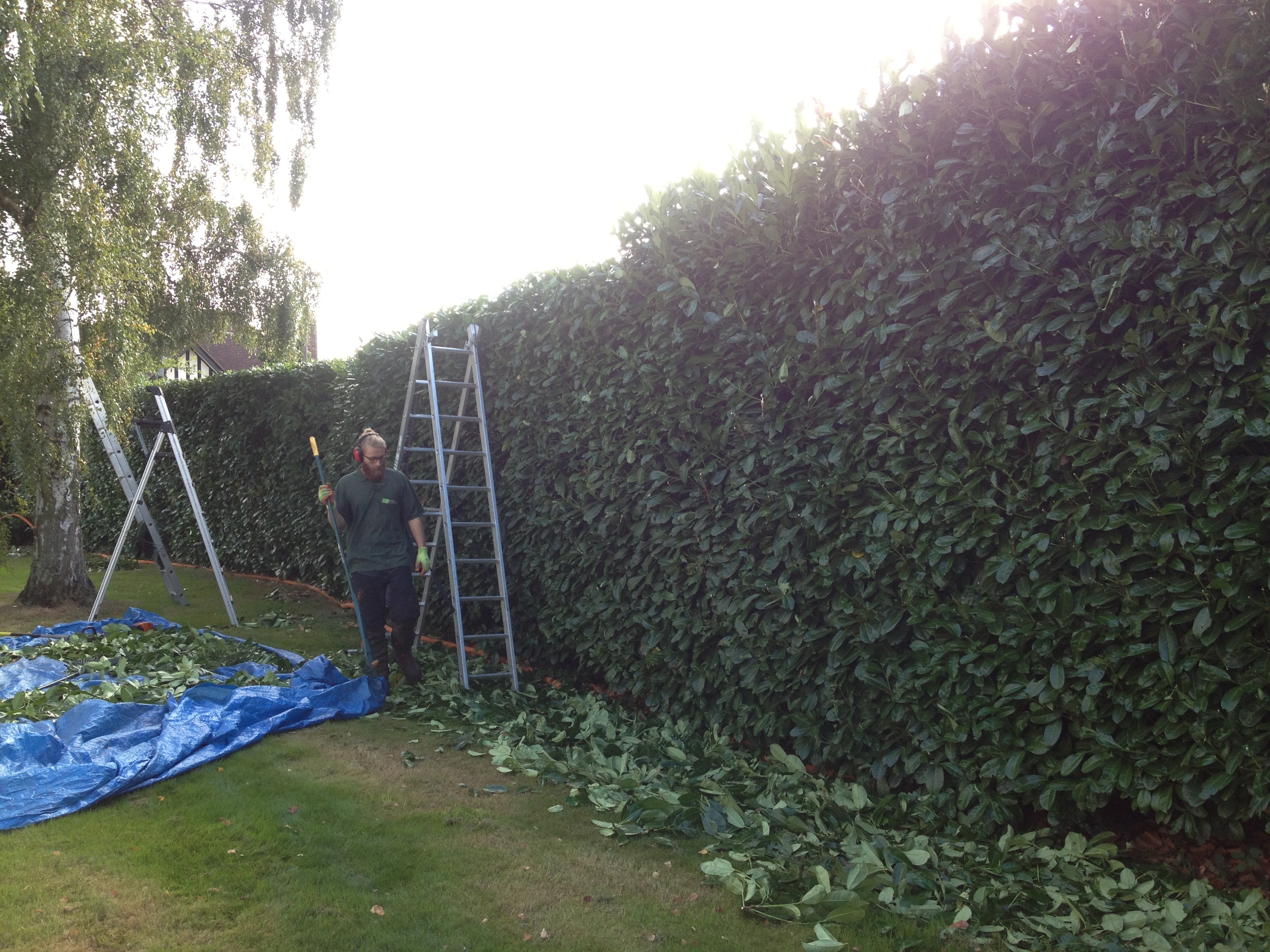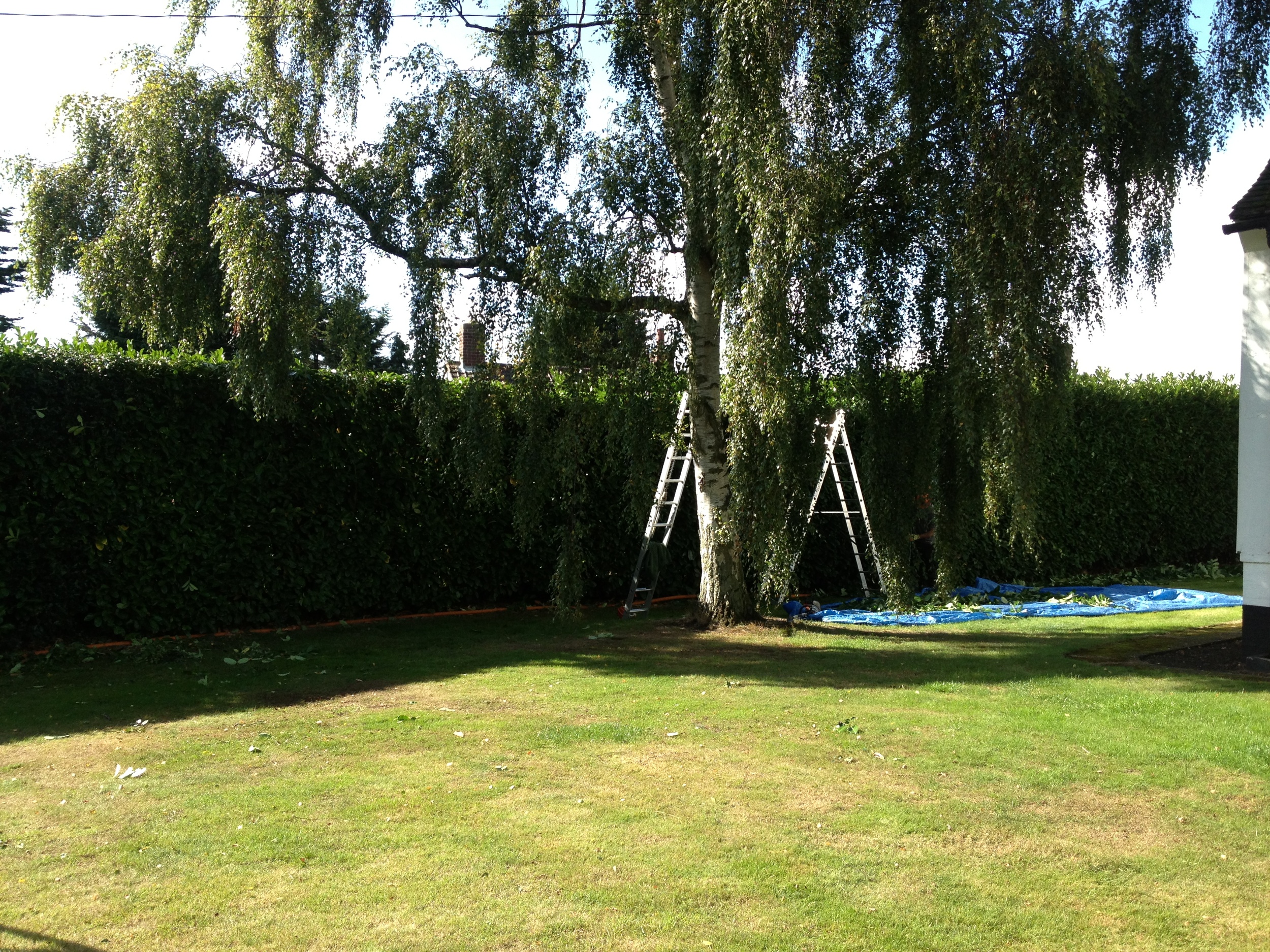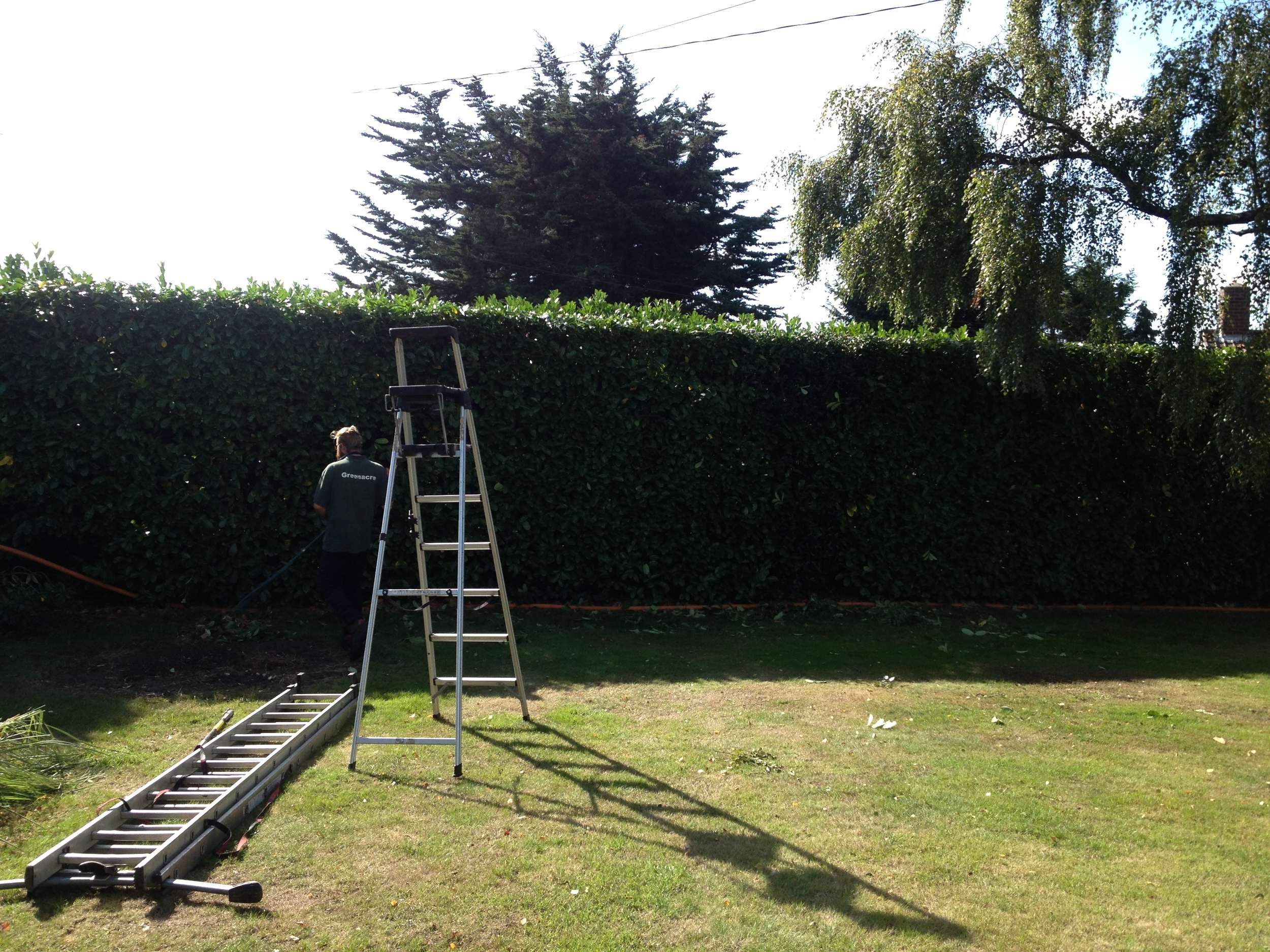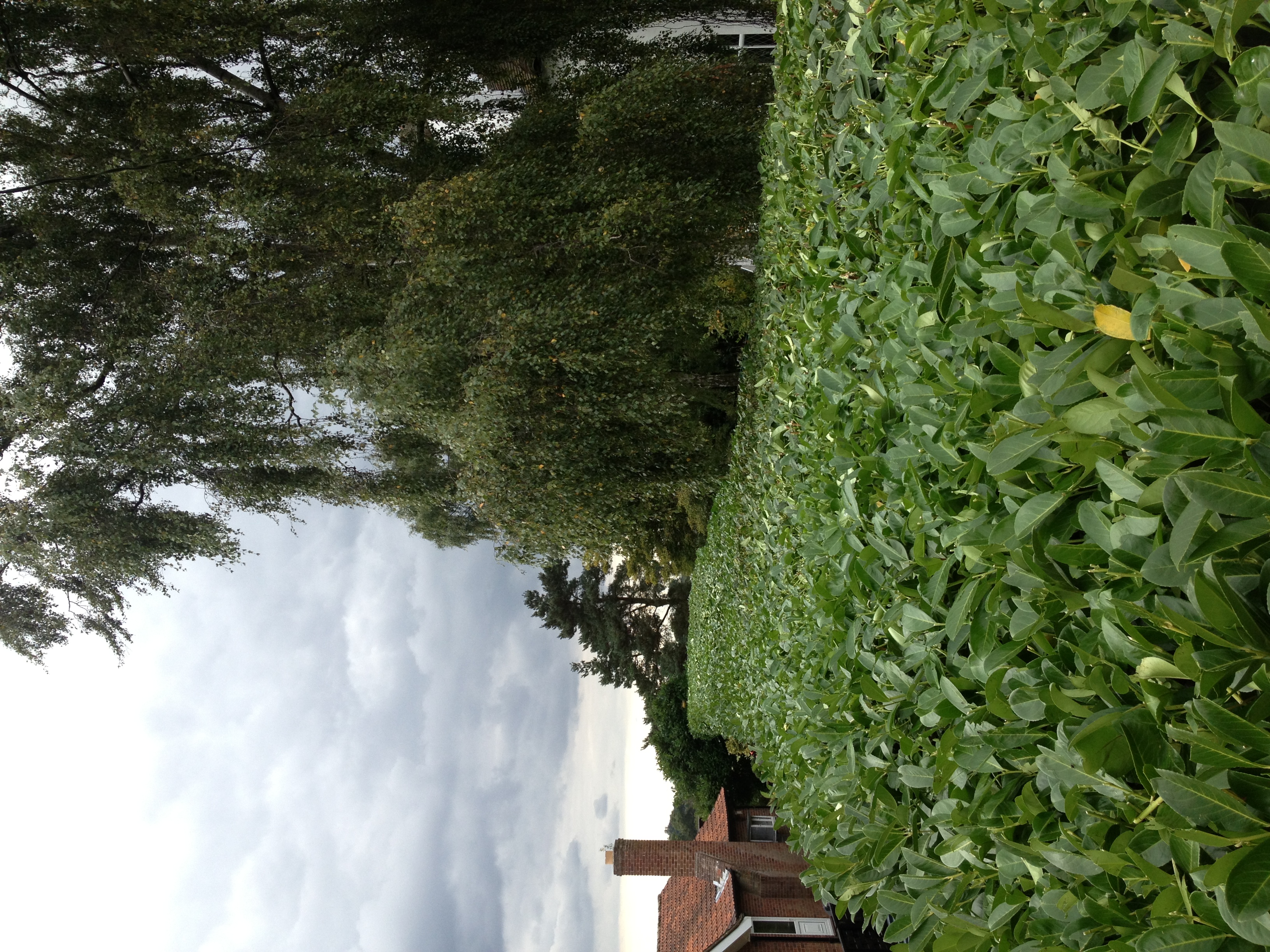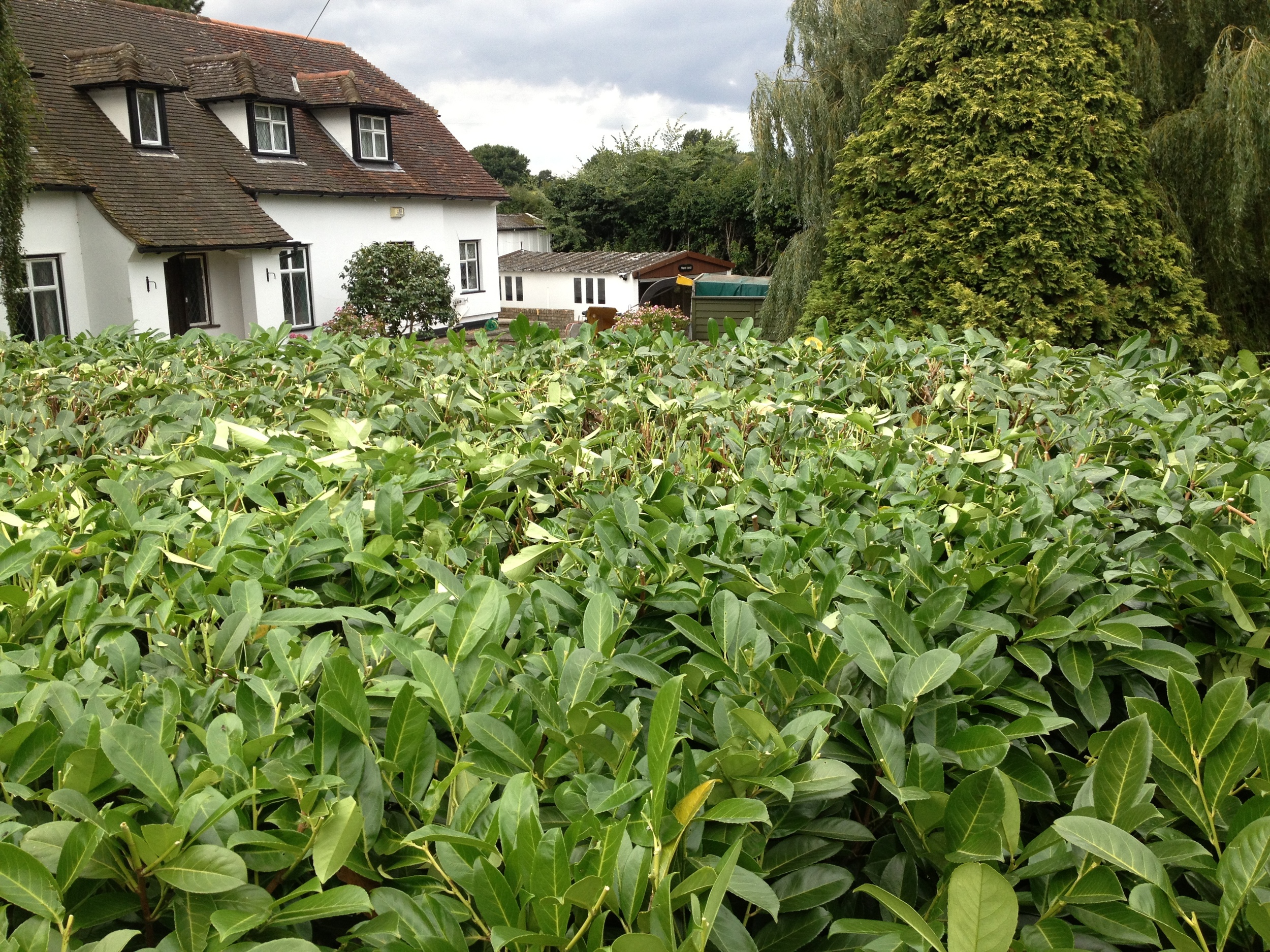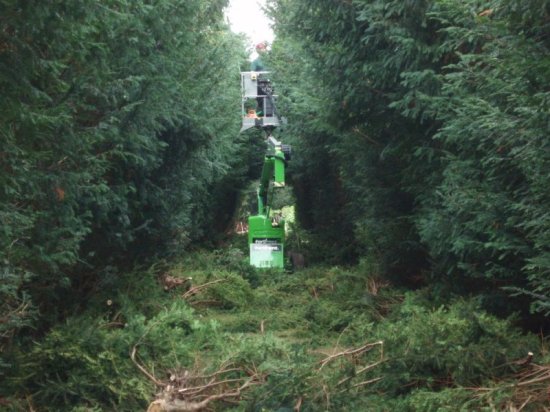 Hedge Trimming
Nothing looks better than a well maintained hedge to make a statement and frame a garden or frontage to a property. Hedges require regular trimming to keep them dense and compact, and to maintain a good shape.
Whatever the type, size or height of your hedge Greenacre can help you achieve the best results. Not all hedges are formal with crisp and sharp edges; some are informal with softer shape and form.
We have a full range of hedge cutting equipment to produce a high quality finish to any hedge and we are very skilled in making hedges straight and level, especially for those hedges that have been neglected for some time.
Has your hedge got out of hand?
Hedges can easily get out of hand; in the blink of an eye they have suddenly grown too high for people to get back into order.
Hedge reduction: Customers often ask us to reduce their hedges back to a height they can look after and maintain themselves. The sides of the hedge are also trimmed to stop the hedge encroaching on the garden and to keep them nice and dense.
When is the best time to trim my hedge?
Newly planted hedges require formative pruning for the first couple of years after planting. Formative pruning is usually carried out in winter or spring. Formative pruning helps hedges and trees develop good balanced shape.
Once hedges are established, maintenance trimming is carried out, usually once or twice a year for formal hedges. Some formal hedges may need three cuts a year. Maintenance trimming is generally carried out between spring and summer.
When hedge cutting, it is also an ideal time to maintain and trim back your shrubs. We use exactly the same tools as with hedge cutting and can transform a messy overgrown garden instantly. In the autumn we carry out all sorts of garden pruning of climbers, vines, roses, small or large tree, shrubs and hedges.
Conifer Trees and Hedges
Keeping on top of conifer hedges during the spring is especially important. Conifers put out a lot of new green growth during the spring and summer and keeping them well maintained will achieve a better shape and help with maintenance in the future. A trim in the autumn is also advisable.
Did you know???
If you cut into the brown part of a conifer it will not re-grow, so pruning and trimming should always leave some green otherwise you will have brown patches that will never re-grow.
This is why regular maintenance of conifers is particularly important. If the tree or hedge grows too big, especially on the sides, it is only possible to cut it back so far before cutting into the brown, which may not be as much as you like.
It is however, possible to effectively reduce the height of conifer trees and hedges.
Hedge Planting
Hedges are planted for many reasons, to:
create an attractive boundary to the front of a property, garden or development

divide and create separate areas to a garden or landscape

screen unsightly objects such as oil tanks and utility areas or to screen an unsightly view

as a wind break or shelter belt

create habitats for birds and insects, conservation hedges are planted to give protection and food such as berries for wildlife
There are so many different types of attractive hedging plants and hedging shrubs that can be used to achieve the different results. We can provide you with expert advice and different choices of plants to suit your budget and to achieve a stunning hedge.
We have carefully selected plant suppliers who offer vast range of quality plants at competitive prices. Hedges are often planted using 'whips' which are bare-root small hedge plants are often about 60cm (2ft) high, these are inexpensive and establish easily. These are usually planted close together to help form a thick hedge, these are also often planted two parallel staggered rows. For more instant results pot grown plants can be used, these are more established plants and will proved a more instant results. Hedges are normally planted in the autumn.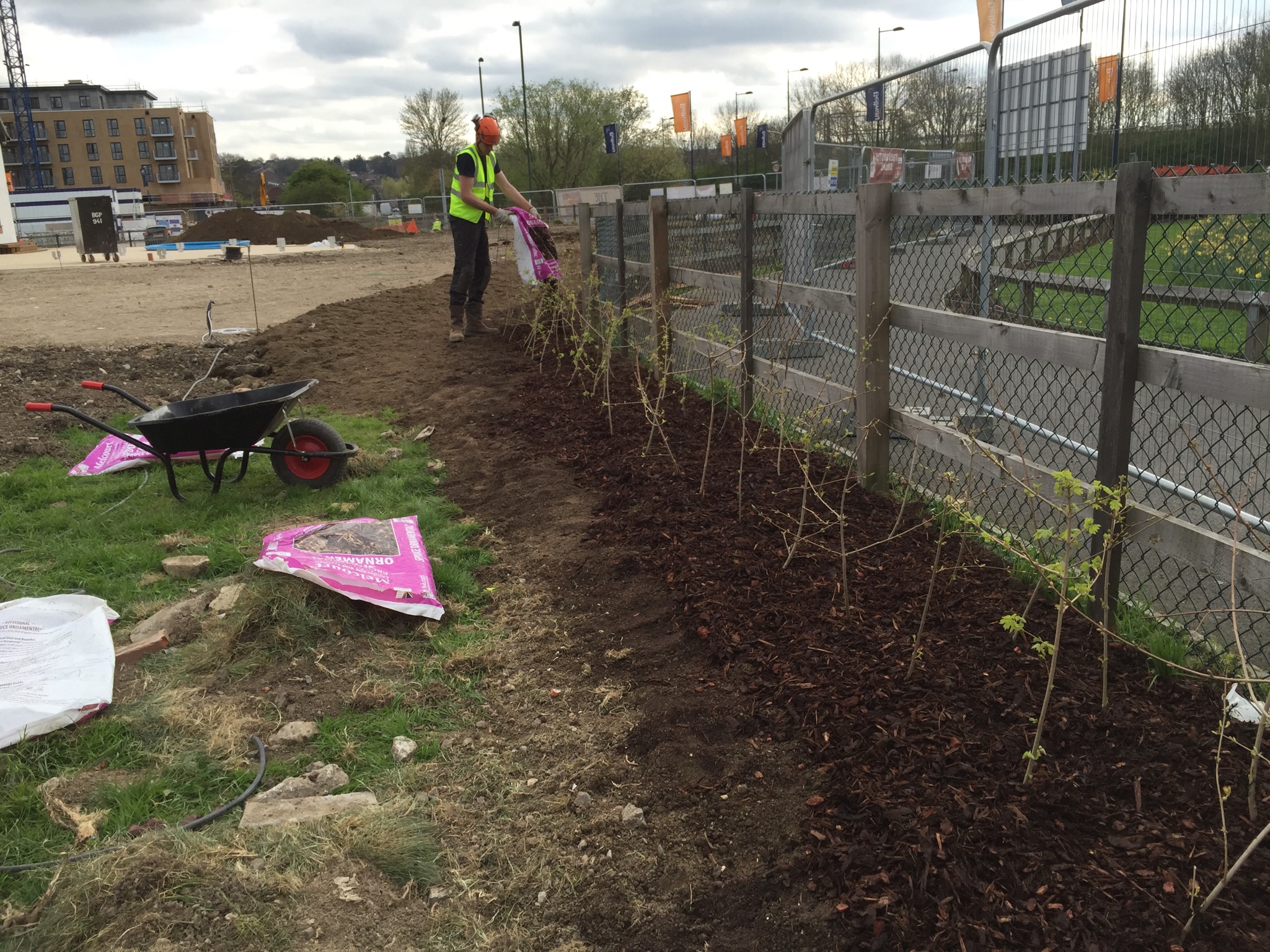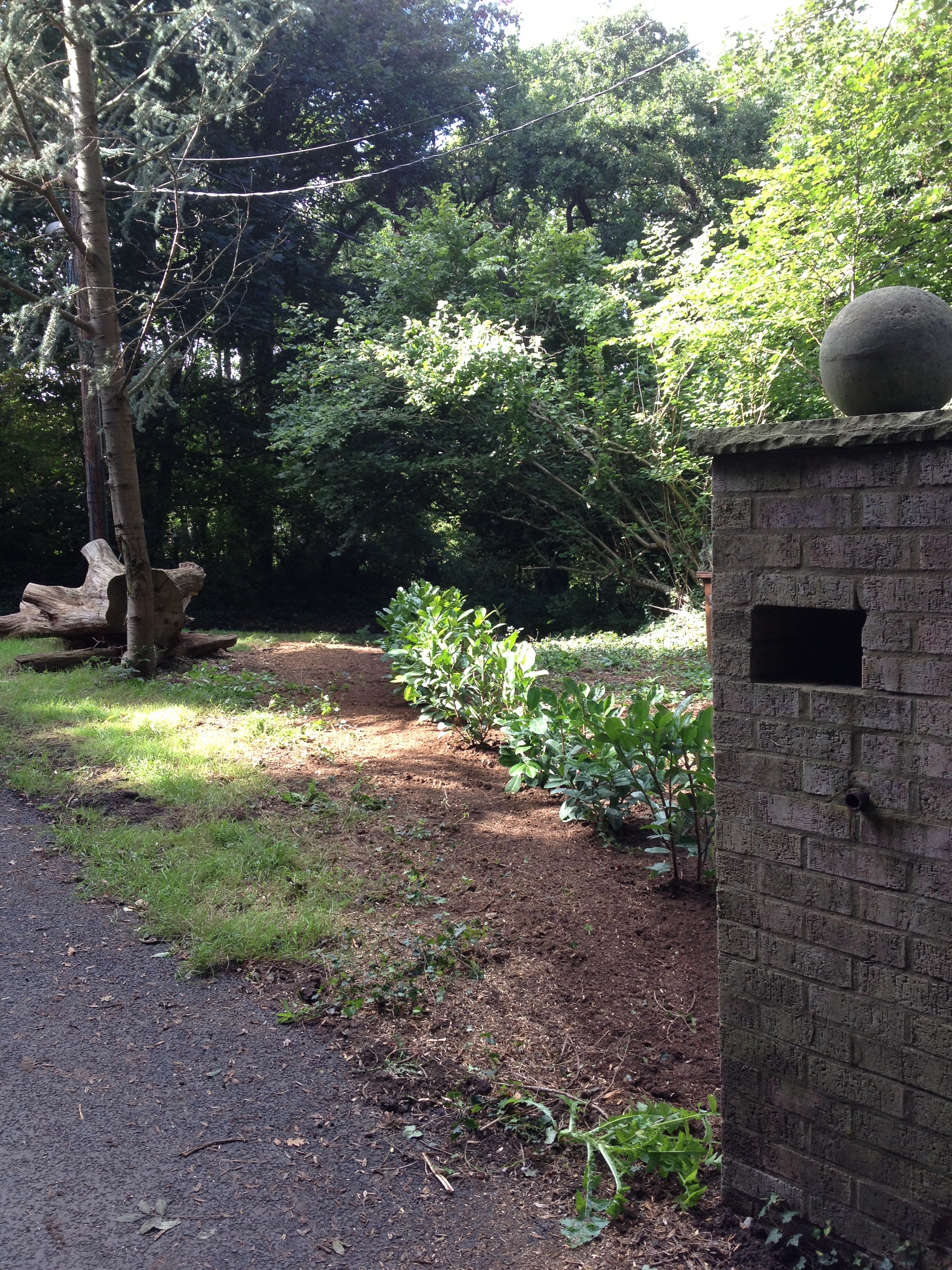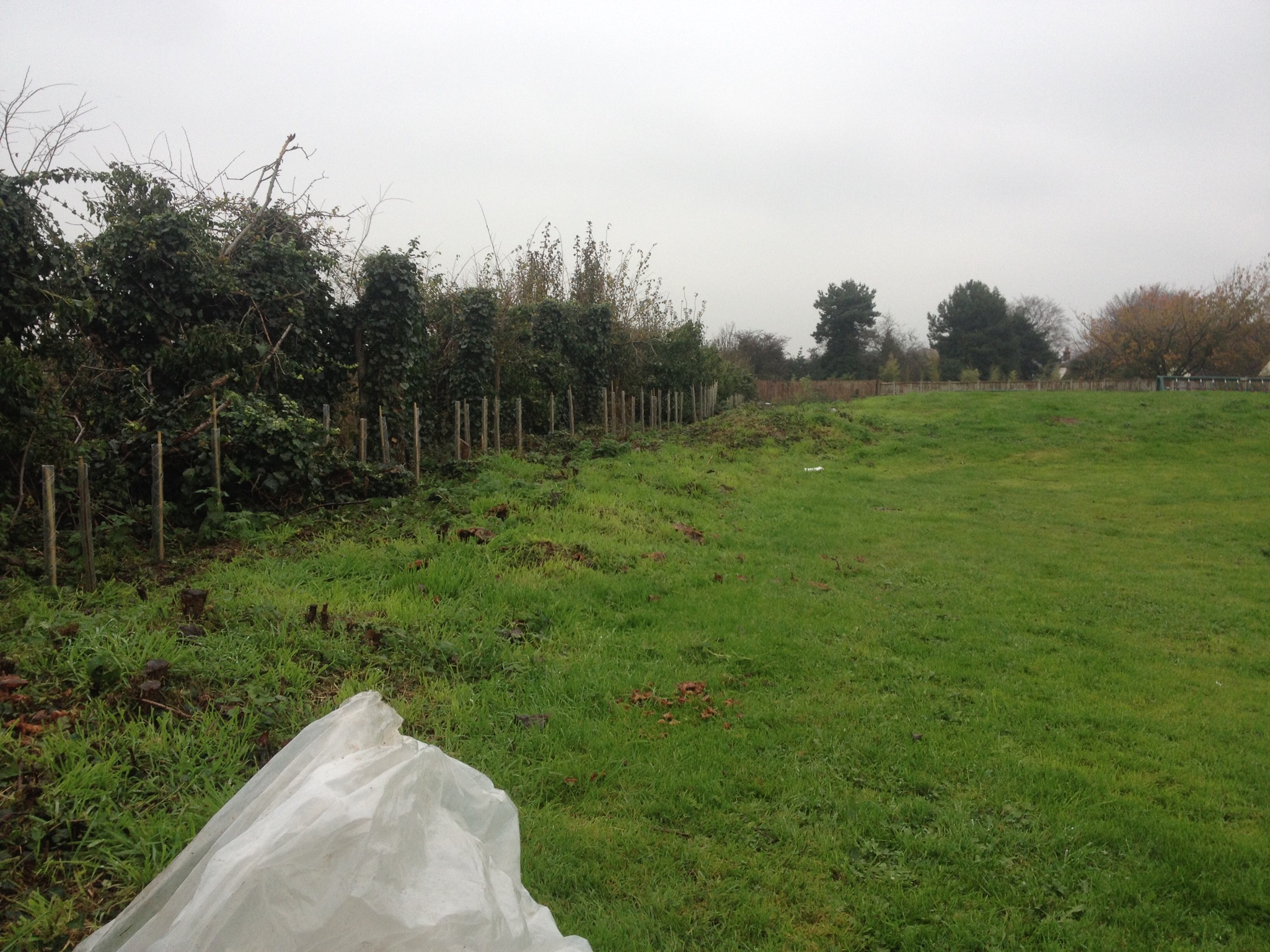 Neighbourly disputes; my neighbours hedge is too tall.
There is legislation which gives the Council the power to take action when the height of an evergreen hedge affects the reasonable enjoyment of a property. However, formal action by the Council should be viewed as a last resort. You will be asked to demonstrate that you have taken all reasonable steps to resolve the matter yourself, including entering into mediation if necessary.
For more information look at Arboricultural Association High hedges page.
Get In Touch
If you have a question about hedge trimming, let us know the details and we'll be in touch with some expert help and advice. If you want to talk call us on 01473 781979 or 07717 874594.